Moving On Programme for Mothers
What is it?
The Moving On Programme is a back to education programme for mothers 17-35.  The programme runs for 43 weeks from September to June with learners getting a QQI level 4 Major Award in Employment Skills when they have completed the course.  This qualification is the equivalent of an Ordinary Leaving Certificate qualification.
The course offers the following modules:
Career Planning
Communications
Customer Service
Mathematics
Information Technology Skills
Personal Effectiveness
Workplace Safety
Work Experience (includes a work placement)
Understanding Interculturalism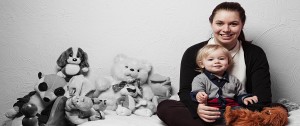 The programme also includes:
One-to- one personal support from a keyworker and support using the Outcomes Star system to guide and measure the personal development and growth of learners
The development of positive parenting skills using the Parents Plus programme
Advice and support from the Adult Educational Guidance and Information Service on how to apply for courses or jobs.
All learners have the opportunity to complete a work placement in a work area of their choice.
There are opportunities to complete classes in stress management, budget management, Manual Handling and personal development.
Who is it for?
The programme is specifically designed for mothers 17-35, who want to get back into education and explore their options for further education or finding a job.
Why do it?
The aims of the programme include:
Helping mothers to progress to further education, training or work
Supporting mothers with personal and social issues
Helping mothers develop confidence and stress management skills.
Supporting mothers to enhance their parenting skills
For support or more information please contact:
Moving On Co-ordinator
St. Catherine's Community Services Centre