St. Catherine's CSC voluntary Directors are:
Brian Buckley (Treasurer)
Frank Comerford (Secretary)
Maura Dowling
Marian Duffy
Adrian Dunlevy (Chair)
Eamonn Ellis
Sean Scanlon
Tom Little
St. Catherine's board meets monthly.  The audit sub-committee meet three times annually.  The members of the audit sub-committee are the Chair, Treasurer, Secretary and Director of Services.  Click on the Corporate Governance Manual below to see the Audit Committee's terms of reference.
St. Catherine's CSC has decided to adopt the governance code, a code of practice and good governance for Community, Voluntary and Charitable Organisations in Ireland.  We are now on the code adoption journey and aim to formally adopt the code in 2018.
St. Catherine's have developed a governance manual to provide Directors with the information required to understand their roles, duties, and responsibilities in regards to the overall governance and management of St. Catherine's.  Please click here to view the manual St Catherine's Corporate Governance Manual 2022
St. Catherine's is registered charity with both the Revenue Commission and the Charities Regulatory Authority.
Would you like to become a volunteer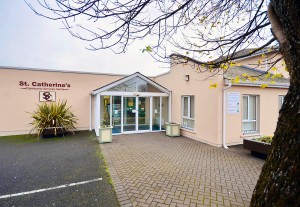 St. Catherine's
St. Catherine's Community Services Centre